Pi Insulsafe Modular System Brochure(1637 KB)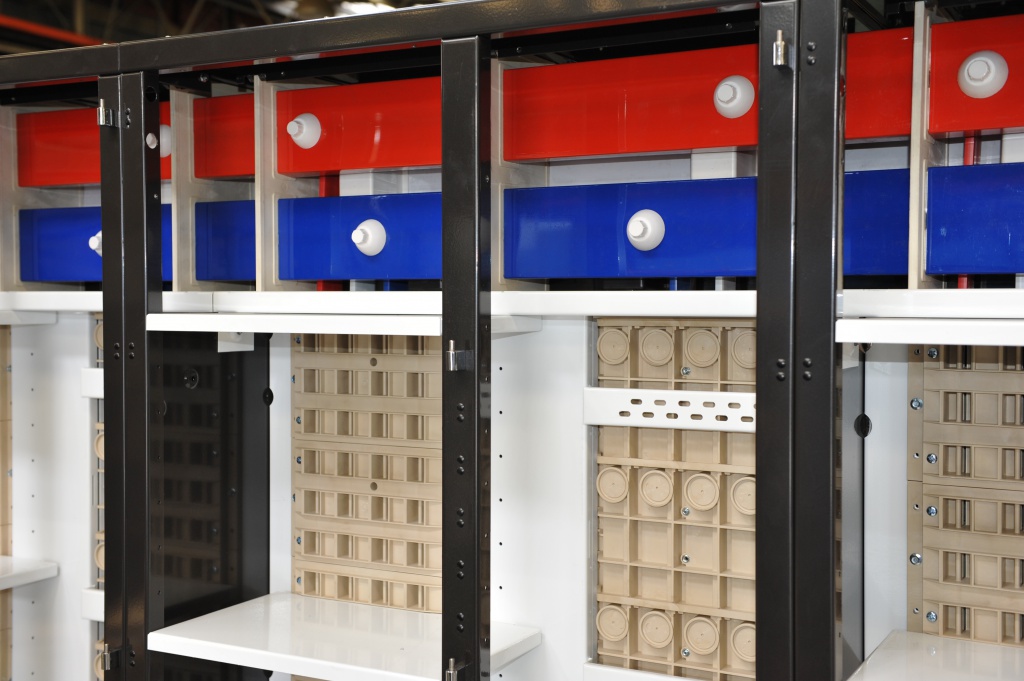 Pi Insulsafe Modular System Installation and Maintenance Manual (5292 KB)
The Pi Insulsafe brings a new level of safety and reliability to modular switchboards, low voltage motor control centres and power distribution.
Total insulation eliminates the risk of busbar arcing faults and protects against accidental contact with live parts. The insertion and removal of plug-in motor starters and feeders can be carried out safely with the busbars energised. Even changes in configuration can be completed safely without the need to shut down.
The Pi Insulsafe is a fully modular system which allows customised switchboards and motor control centres to be manufactured quickly and cost effectively using standard components. The same basic structure and standard components can be configured to accommodate an endless variety of equipment, such as:
Motor starters
Feeders
VVVF drives
Programmable logic control
Control marshalling
SCADA equipment
1000V mining switchgear & control gear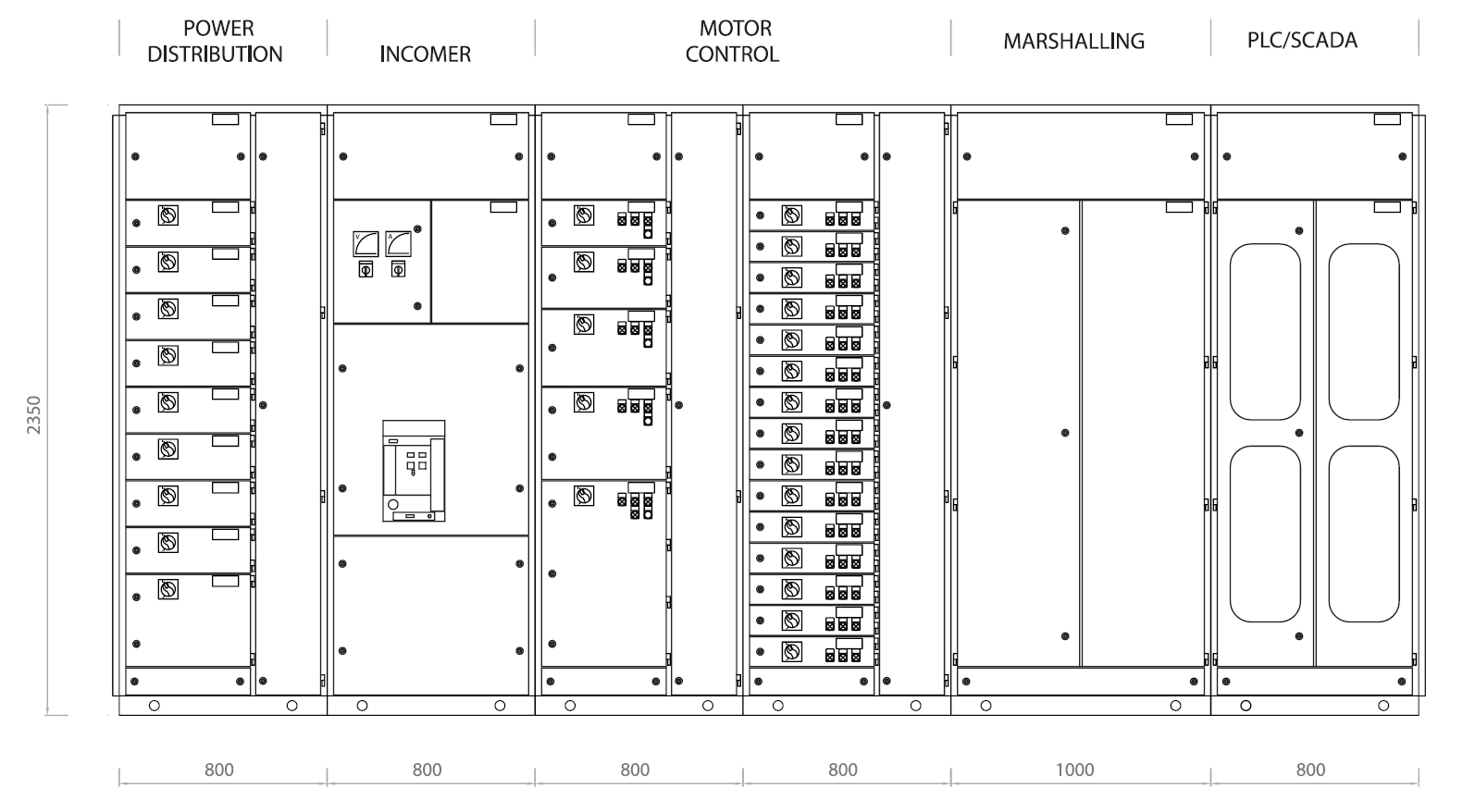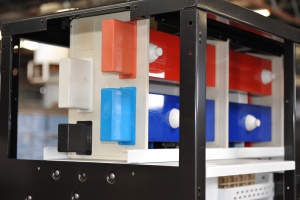 The standard horizontal busbar system is rated at 1400, 2400 or 3000 Amps. Heavy duty busbars rated at 4000 Amps are available to special order. Neutral bars are either half size or full size, depending on specification. Dropper busbars are rated at 630 Amps for standard flat bar and 1000 Amps for heavy duty "L" shaped bar, with higher ratings available to special order. Dropper neutral bars are generally full size. All dropper busbars have a short-circuit strength of at least 80kA RMS with 176kA peak.
Vertical phase and neutral busbars are individually enclosed in a molded support structure made from glass reinforced nylon. Horizontal phase and neutral busbars are individually enclosed in phase coloured, molded nylon covers and phase coloured extruded polycarbonate. The insulation completely surrounds the live conductors and alone is capable of withstanding the dielectric test voltage of the assembly. This insulation is in addition to clearances in air and other insulating media. All insulating material is fire retardant and self extinguishing.
Today's fast-track projects sometimes require changes to the motor control centre or switchboard layout during the late stages of manufacture, or even on site during commissioning. Quick and easy reconfiguration is delivered by the Pi Insulsafe through its completely modular design with interchangeable components. Even while in service, simple reconfigurations can be done in complete safety. The Pi Insulsafe has been designed to accept virtually any type of low voltage switchgear and control gear, including intelligent motor control systems, so client equipment preferences can easily be accommodated.
The relatively small number of parts, ease of assembly and compact size, makes the Pi Insulsafe extremely cost effective in applications where safety, continuity of service and quality are major considerations.
The Pi Insulsafe has the smallest footprint of any MCC available in Australia. A double sided (back to back) motor control centre is just 650mm deep. It can accommodate up to 60 x form 4 starters per square metre of floor area, while maintaining generous cable access and termination space. Cable access is top, bottom or both. Full height cable zones are 300mm wide. Extra wide cable zones are available as an option. Generous cross wiring spaces are provided at top and bottom, front and rear.