Pi 2000 Motor Control Center Installation and Maintenance Manual
 (1701 KB)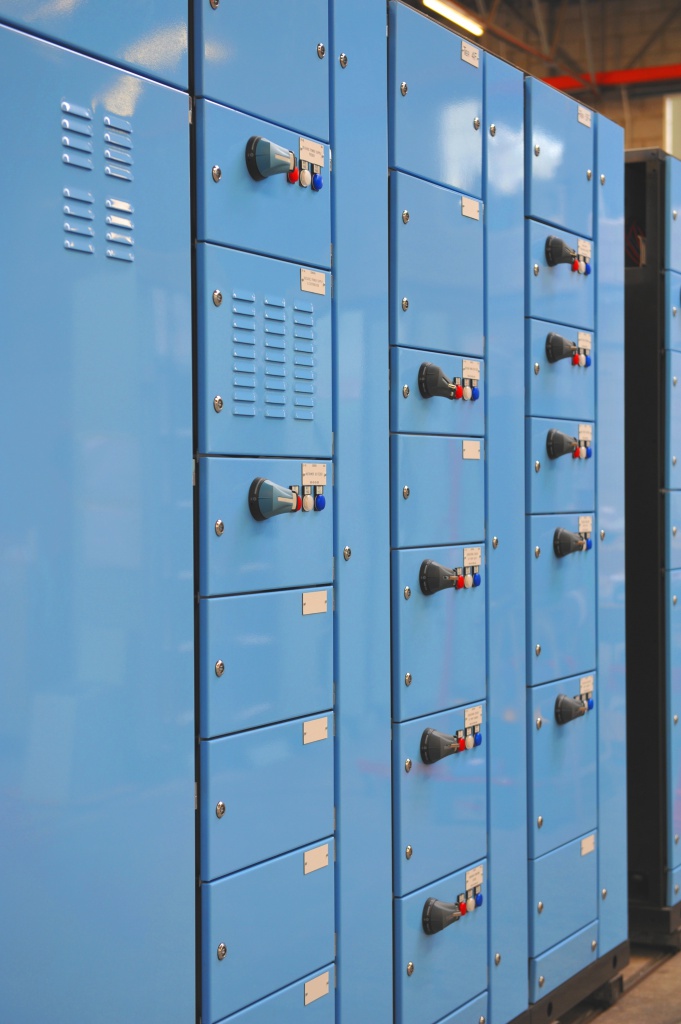 The PI 2000 has been developed by Plummers Industries specifically to comply with the requirements of International Standard IEC 439-1 and Australian Standard AS 3439 -1, and delivers significant benefits to engineers, installers and end users.
It's space efficient and practicable design make it ideally suited to applications in industries such as:
Mining
Processing
Materials Handling
Oil & Gas
Petrochemical
Power Generation
Manufacturing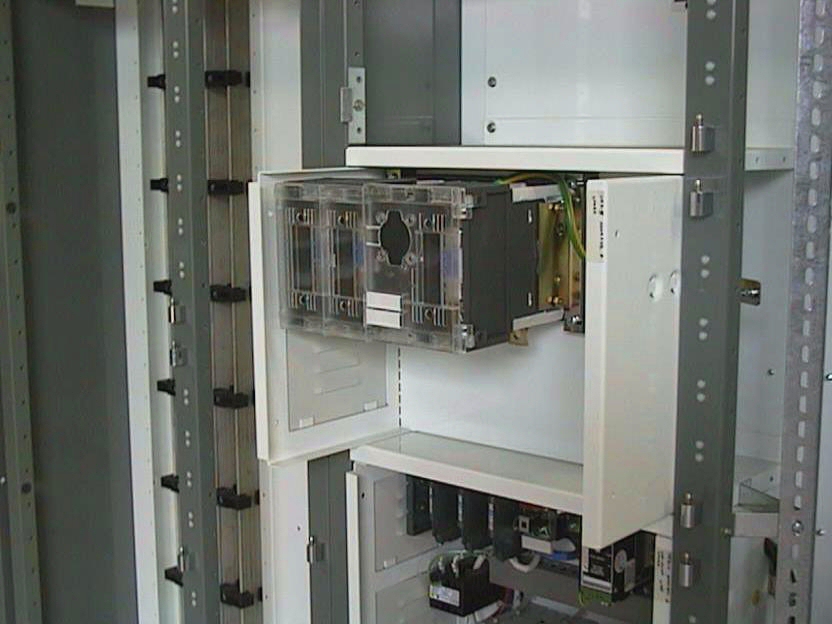 The PI 2000 fully modular system allows customized switchboards, motor control centres and the like, to be manufactured quickly and cost effectively using standard components. While the PI 2000 is intended primarily for motor control centre and switchboard applications, the same basic structure and standard components can be configured to suit:
Power Factor Correction
Distributed Control Systems
Programmable Logic Control
Control Marshalling
VVVF Drives
1000 Volt Mining Switchboards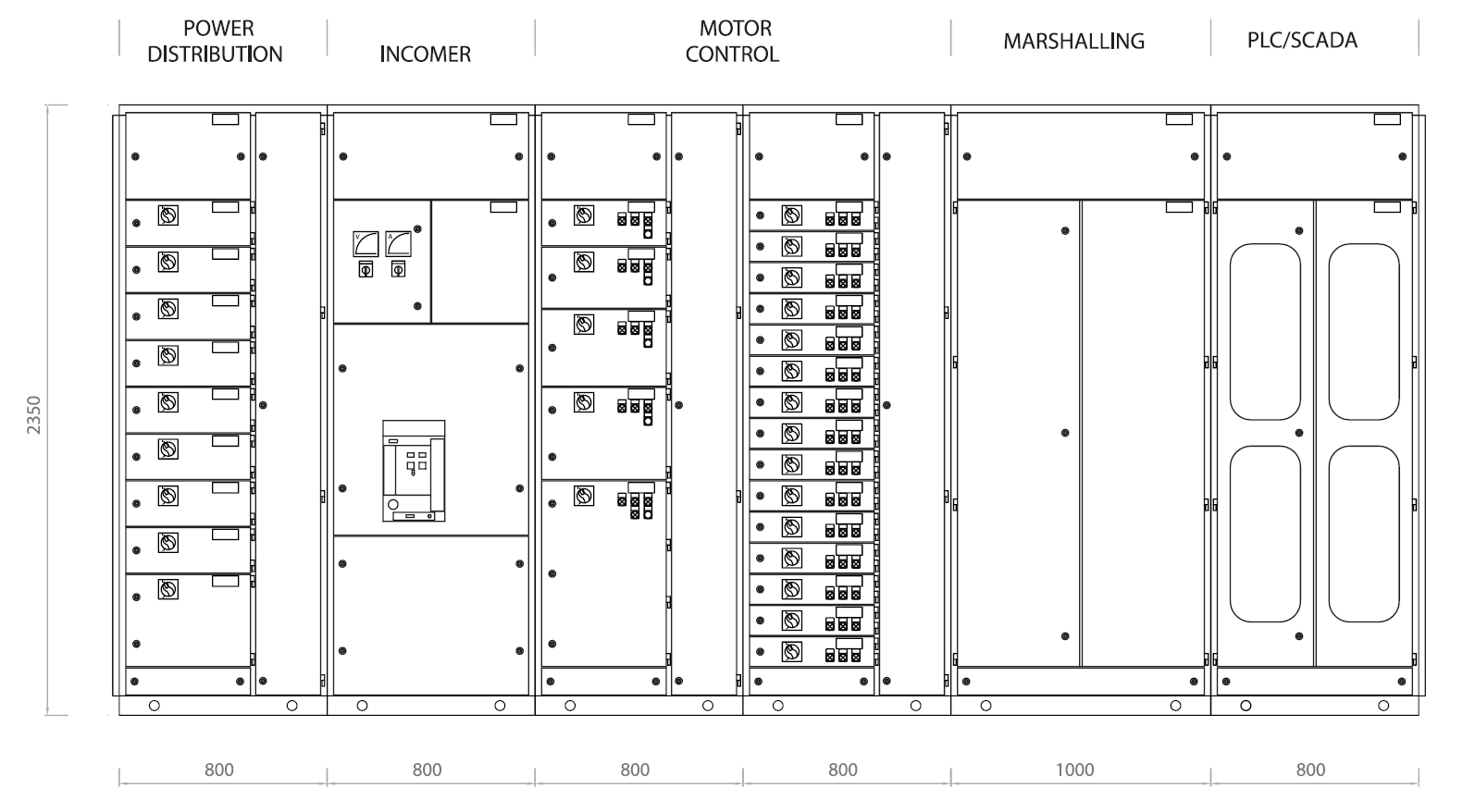 | | |
| --- | --- |
| Design: | Demountable |
| Internal Segregation: | Form 4 (a or b) |
| Rated Voltage: | Up to 1000 volts |
| Frequency: | 50/60 Hz |
| Rated Current: | Up to 3200 Amps ( Higher ratings to special order) |
| Short Circuit Strength: | Up to 100 kA |
| Cable Access: | Top, bottom or both |
The horizontal busbar system is rated at 1200, 2400 or 3200 Amps (higher ratings to special order). Neutral bars are half size (full size to special order). Horizontal busbars have a short-circuit strength of 80 kA with standard supports or 100 kA with special supports.
Dropper busbars are rated at either 500 or 630 Amps (higher ratings to special order). Dropper neutral bars are full size. Dropper busbars have a short-circuit strength of 63 kA with standard supports or 80 kA with special supports.
The standard arrangement is 3 pole for motor starters and 3 pole plus neutral for feeders. However, the PI 2000 has been designed to accommodate a 4 pole configuration as a standard option. This makes it ideal for supplying circuits into hazardous areas such as are encountered in oil & gas and petrochemical industries.
The PI 2000 double sided (back to back) MCC is just 650mm deep while maintaining generous cable access and termination space. Cable access can be top, bottom or both. Full height cable zones are 300mm wide as standard. Extra wide cable zones (400mm) are available as an option.
Completely modular and interchangeable components facilitate quick and easy reconfiguration, whether in the factory or on site. The PI 2000 can accommodate switchgear and control gear of any manufacture.
A relatively small number of parts, ease of assembly and compact size make the PI 2000 extremely economical and ideal for applications where cost effective quality is a major consideration.